SECS/GEM & PV2 connectivity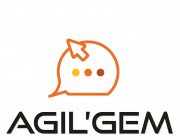 SECS/GEM & PV2 connectivity
Agil'GEM is a SECS/GEM and PV2 Software library for semiconductor, electronics and photovoltaic production equipment connectivity.
GEM services:
Equipment communication state and control state
Process program
Collection event sending
Variable data collection
Status data collection
Remote control
Alarm management
Equipment constants
Equipment Terminal Services
Clock
Trace data collection
Limits monitoring
SEMI standards:
SEMI E4 SECS-I (serial protocol)
SEMI E37.1 HSMS-SS (ethernet protocol)
SEMI E5 SECS-II (message format)
SEMI E30 GEM
Technical integration
The Agil'GEM library can be integrated directly in Agileo Automation Equipment Controller Framework or in a third party Equipment Controller software through its COM/DCOM or .NET interfaces. The following languages can be used to integrate it C#, VB.Net, Pascal (Delphi), C++.
Open sources integration samples can be provided with the SDK (Software Development Kit) for C#, VB.Net, Pascal and C++. Below, a screenshot of the the C# integration sample.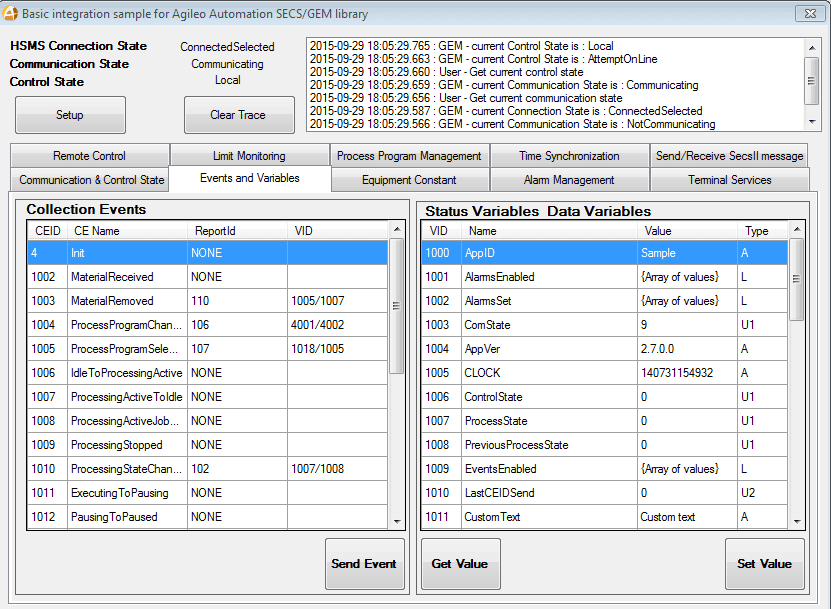 An interface for PLCs is possible with the GEM 4 X architecture, which allows gateways with specific protocols such as Modbus or OPC-UA. The use of a third party OPC-DA server allows the implementation of gateways with almost all PLC brands on the market, including: Allen-Bradley, B&R, Beckhoff, CoDeSys, Fanuc, Hilscher, Honeywell, InTouch Client, Mitsubishi, Omron FINS, Siemens S5 and S7, Wago, Yaskawa, Yokogawa, etc.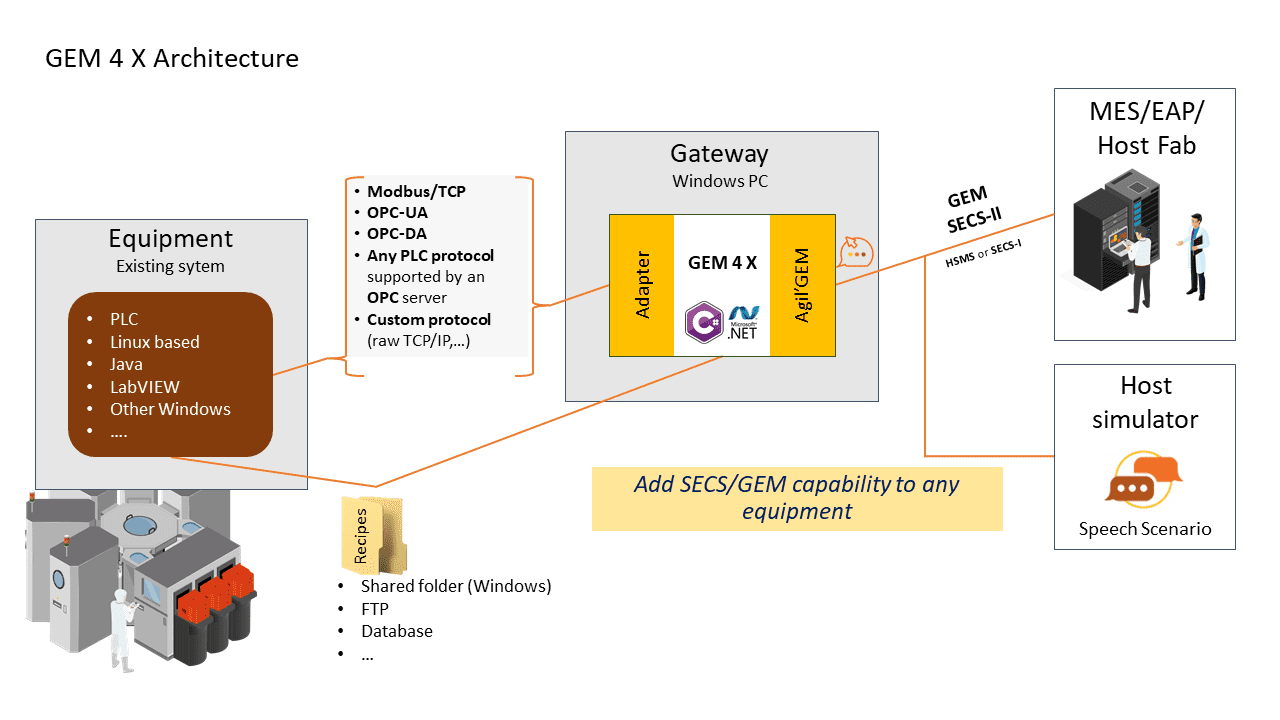 Integration support
Beyond technical integration details, Agileo Automation helps its customers to understand GEM standard to adapt it to a given equipment thanks to a structured approach starting with a good understanding of the equipment
Agil'GEM comes with a free manual version of Speech Scenario, our host simulator software for testing.
Use of SECS/GEM
SECS/GEM standards are used in the semiconductor industry (passive components and active components such as memory, processors,...) in front-end and back-end, MEMS, photovoltaics (via the PV2 standard), electronics industry (PCB assembly and manufacturing, SMT,...), LEDs, hybrid electronics and the display industry (display / flat panel display)