Preparing for the future
R&D is a major activity to prepare the future of our solutions. We develop this activity both internally, within the framework of collaborative projects and by participating in our customers' R&D projects.
This work allows us to enrich our product offer (A²ECF-SEMI, A²ECF-Industry,...) as well as our expertise.
Research areas
We are continuously developing our skills in our areas of expertise and preparing to meet the challenges of the future for our customers:
​​​Industry 4.0
OPC UA
SEMI Standards
Digital Twins
Machine learning
Artificial Intelligence
MDE: Model Driven Engineering
Software Framework patterns
Advanced manufacturing or Closed-loop manufacturing
The challenges we face are :
Interoperability
Green manufacturing
Performance optimization
Portability of solutions in varying industrial domains (standards, techniques) 
Workflow scheduling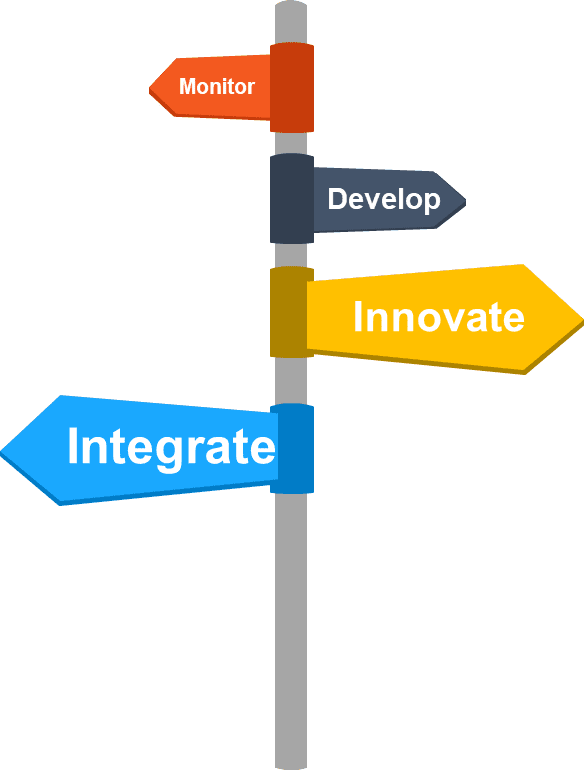 Interoperability and standardization
We participate in numerous working groups for the standardization of exchanges between machines and computer systems in factories:
OPC UA within OPC Foundation

I4AAS working group
Machine Tools (UMATI) working group
UA for Machinery working group
Asset management working group (Co-editor)
Harmonization working group
OPC UA Core working group

Within SEMI

Contribution in the development of SEMI standards
GEM300 Task Force
Trainings on the SEMI Standards
Collaborative projects
OTPaaS from 2021 to 2024

Platform as a Service (PaaS) to ensure digital continuity between the field and the cloud.
Work on high volume and high speed data collection for semiconductor fabs as well as on semiconductor equipment extension with data contextualization.
Work in partnership notably with CEA-LETI end CEA-LIST. 

Productive 4.0 from 2017 to 2020

Worked on the assessment of OPC UA for semiconductor domain
ESCEL-JU Project H2020
Proof of concepts & demos prepared for the project
Publications in IEEE Conferences

OEDIPUS in 2017

Developed an OPC UA gateway for a collaborative robot that could communicate in Modbus. Solution integrated with Siemens MindSphere.
EIT Digital project
We collaborate with many partners
Scientific publications
We regularly publish articles in international conferences about our work: