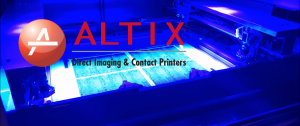 03/07/2022
SECS/GEM on Altix photolithography machines
Altix is a French company specializing in high-quality photolithography and direct imaging equipment for the electronics sector. It is the world leader in semi-automatic and automatic contact imaging systems on several markets such as printed circuit boards and photovoltaics.
To meet the request from one of its customers who was looking to integrate Altix photolithography machines into an automated production line, the company decided to call on the expertise of Agileo. What for? To develop "Industry 4.0" functionality based on the SECS/GEM protocol in order to interface the machines with the factory's Manufacturing Execution System, or MES.
Alexis Desliens, Customer Project Technical Director at Altix, shares his experience on this project.